We completely understand that life happens and things come up that you cannot plan for, but do require you to step away from your readings. With that in mind, we have made it super easy for you to handle this yourself!

To redirect your reading, please follow these steps:
Click on Need Help in the top right corner of your reading.



Select I am no longer available to complete this reading from the drop-down menu that pops up.
You will then be provided with the option to reassign the reading and turn off your availability if you have an active schedule. Please make sure that you do both!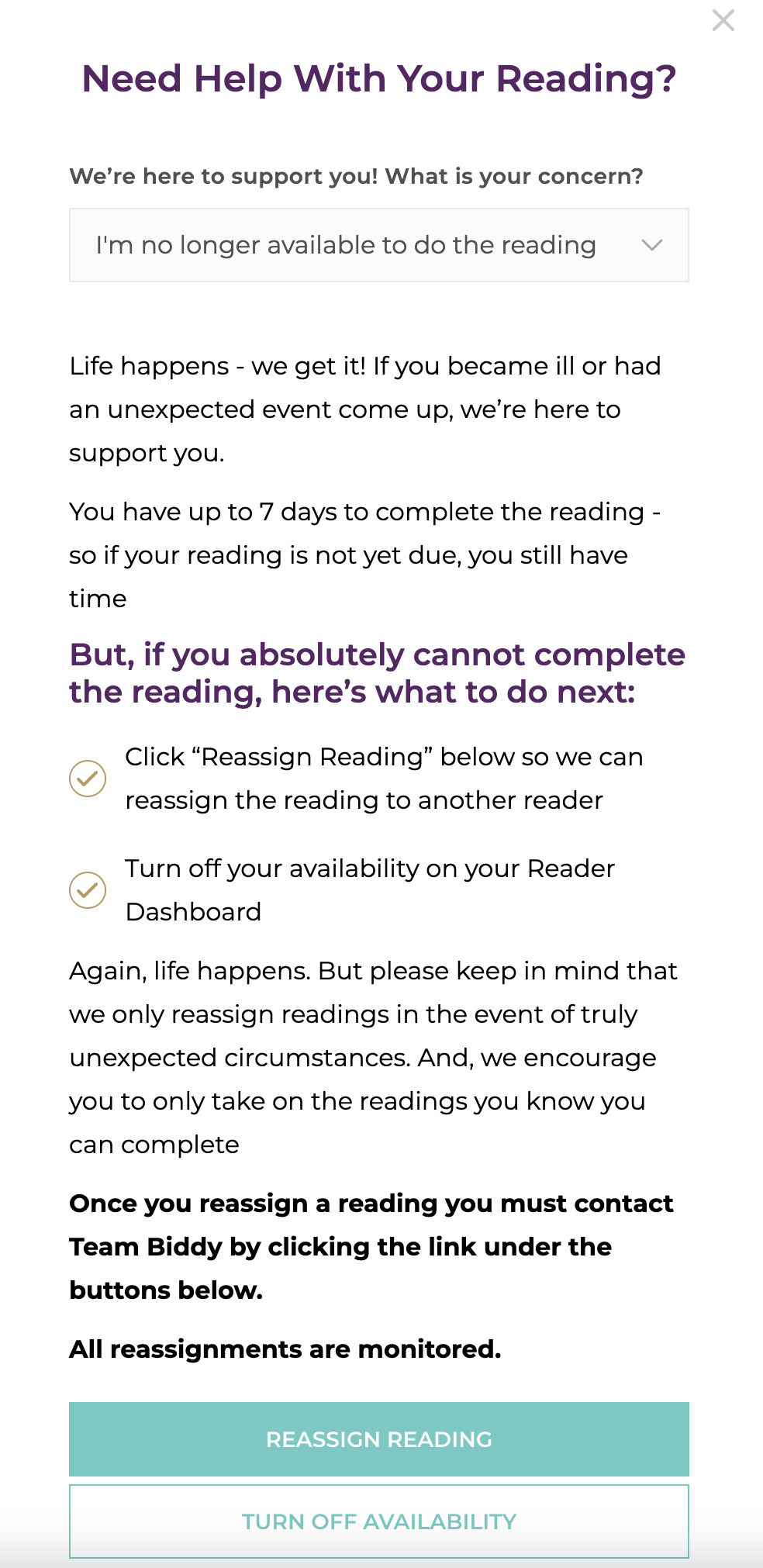 As always, readings are only reassigned if a reader falls ill, has personal life circumstances that prevent them from completing a reading or they decide to leave the Biddy Tarot Community.

Should you ever need to reassign a reading using this method, you must send us a message after you do so with the reason the reading was reassigned.

We have systems in place to check in on multiple reassignments as they impact everyone involved, including your fellow readers and all other clients that are patiently waiting in the queue for their reading to be assigned. So, please make sure you are always using this feature respectfully.
(We know you will! 🥰)

Lastly, if you ever need to decline a reading due to a reason not listed above, please communicate that to your client and leave the reading as is. The system will automatically cancel the reading after 14 days and the client can make a new request.