If this is your first time accessing the Practice Reading portal, you'll be navigated through a few steps to get your account set up:
- read through and agree to the Practice Readings Agreement & Terms and Conditions
- check out the recommended resources
After your account is activated, you'll see this message: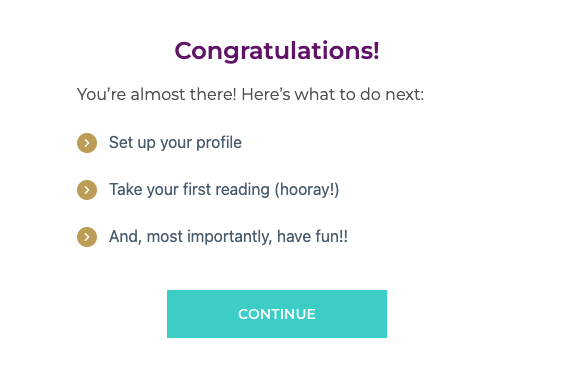 After clicking "Continue", you'll be prompted to set up your Practice Reading Profile.
This is where you'll get to choose your Reader name, add a photo, and write up a short bio where you can share a bit about your background, Tarot experience, etc.
Once your profile is set up, you'll arrive at your Tarot Reading Requests dashboard. Here, you'll have all of your Tarot reading details right at your fingertips!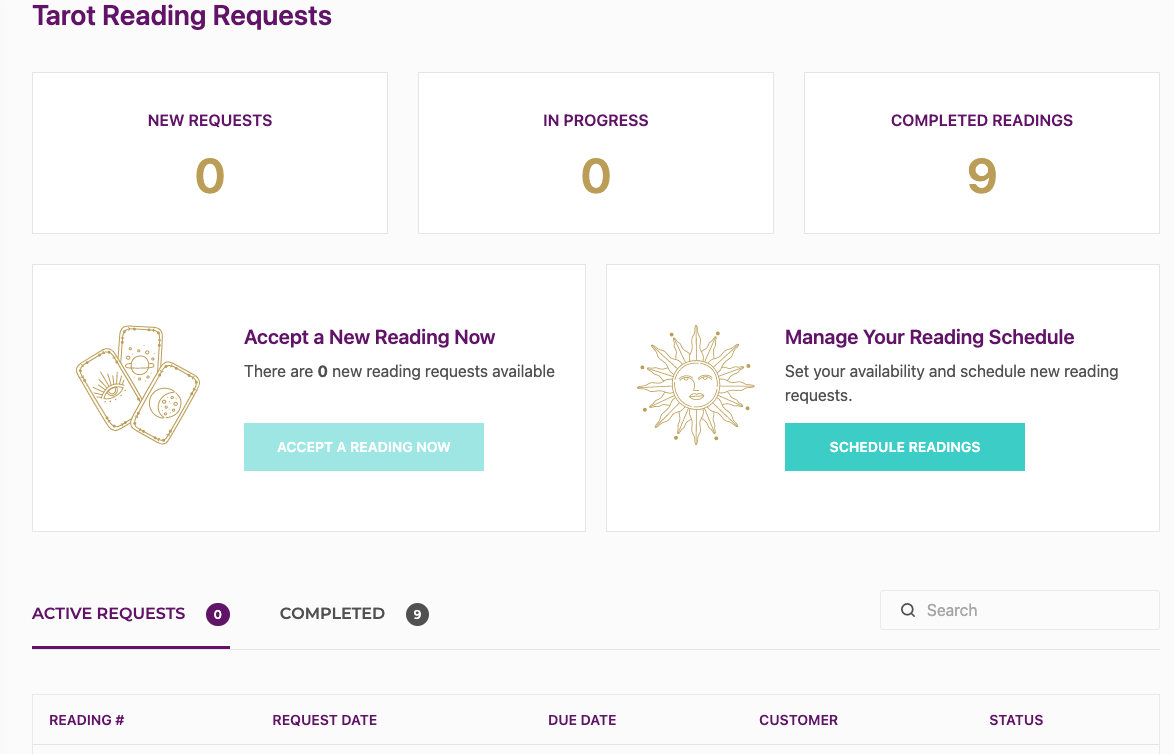 By clicking on "Schedule Readings" you'll be able to manage your reading schedule. Set up your time zone, the days of the week you'd like to receive reading requests, and how many readings per day you are able to accept. You can easily turn off or on your availability by clicking "NO" or "YES" under "Accepting Readings?". All done? Now click "Save".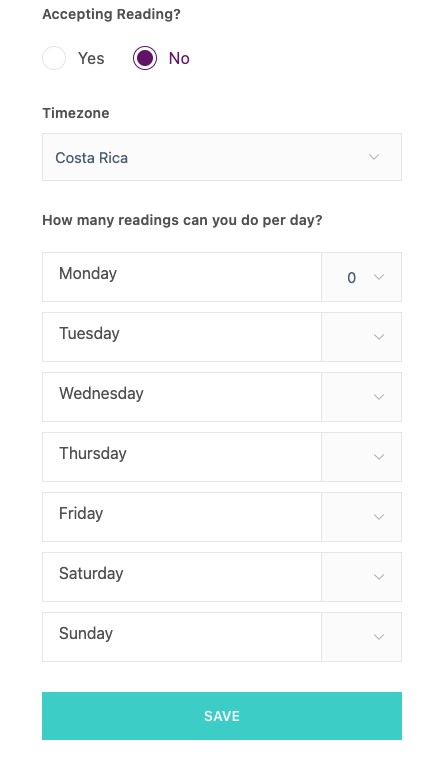 You can click on "Accept A Reading Now" to immediately be assigned a reading. The expectations are the same for this option as they are for scheduled readings, only this on-demand feature gives you more flexibility when you choose to accept readings with out having a fixed schedule.