Previously known as Forums, the Group Discussion area of the new Community platform is where you'll find all of the latest conversations happening with your fellow Community members!
Once you log in to the Community platform, navigate to Group Discussion located on the side menu: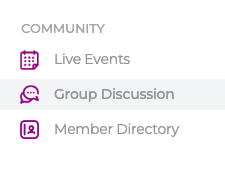 From there, you'll be directed to the Community Dashboard, where the most recent conversations are taking place. Scroll through the different Discussions, jump into a group that interests you, and add to the conversation.
Right below the comment box, you'll see you can now easily attach a photo, a document, or share a fun GIF with the group!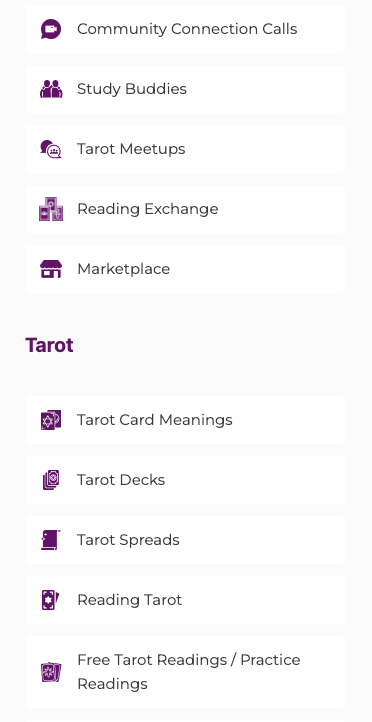 If you need additional support, please reach out to our Help Desk team:
team@biddytarot.com