You will now access the workbook and bonus materials all in one place. 🙌
1) Choose your program from the Programs hub (the 1st image below). You will see this as soon as you log into the Programs platform. Select your program!
OR,
2) From the side menu, click on Courses and choose your program (the 2nd image below)
Now, click on the "Before You Get Started" section. This is where you will download your workbook and bonuses for your program.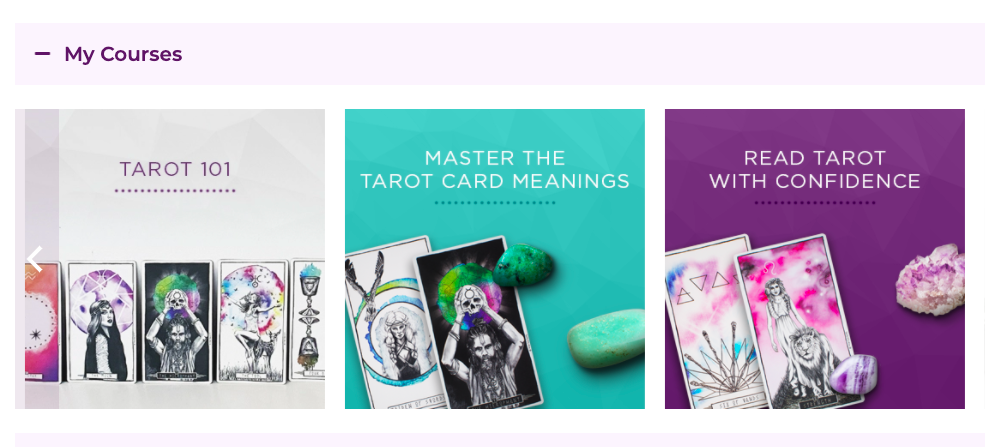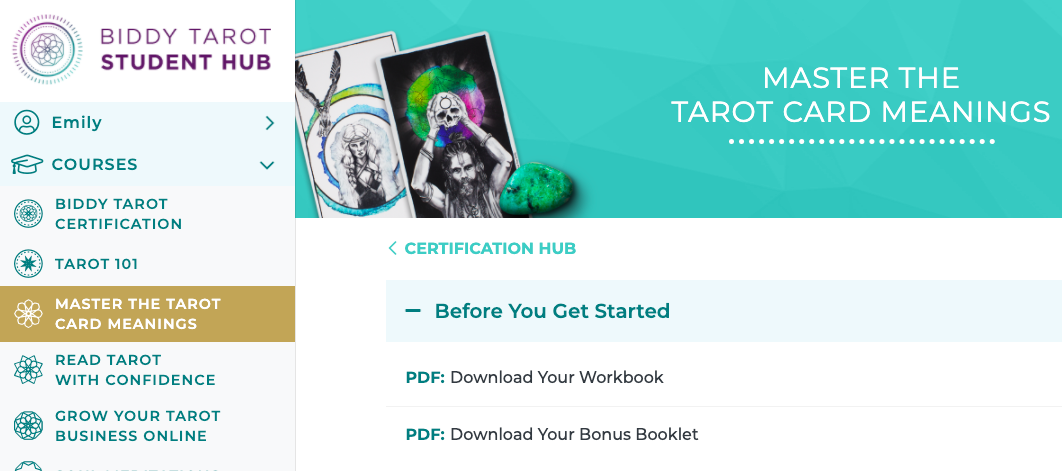 If you need further to support you can write into our HelpDesk team at support@biddytarot.com! :)