Click on 'Settings' and then follow the steps below: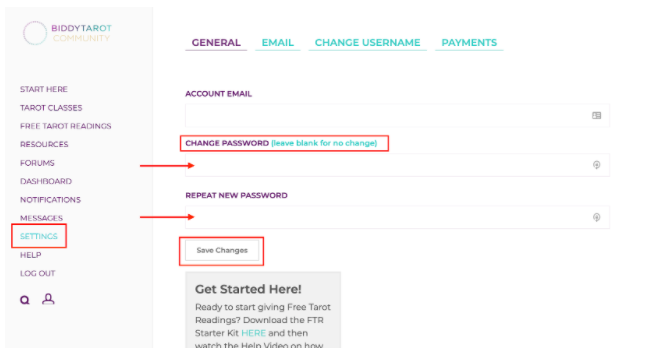 Then, under the 'General' tab, you will be able to change your password.
Type in the password you would like in the field under your email address, then enter it again in the 'Repeat New Password' field.
Click 'Save Changes' and you're all set with your new password!
If you have lost your password, you can also contact the team at community@biddytarot.com to have your password reset.